Grublins: Boiler's Quest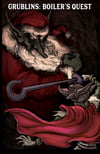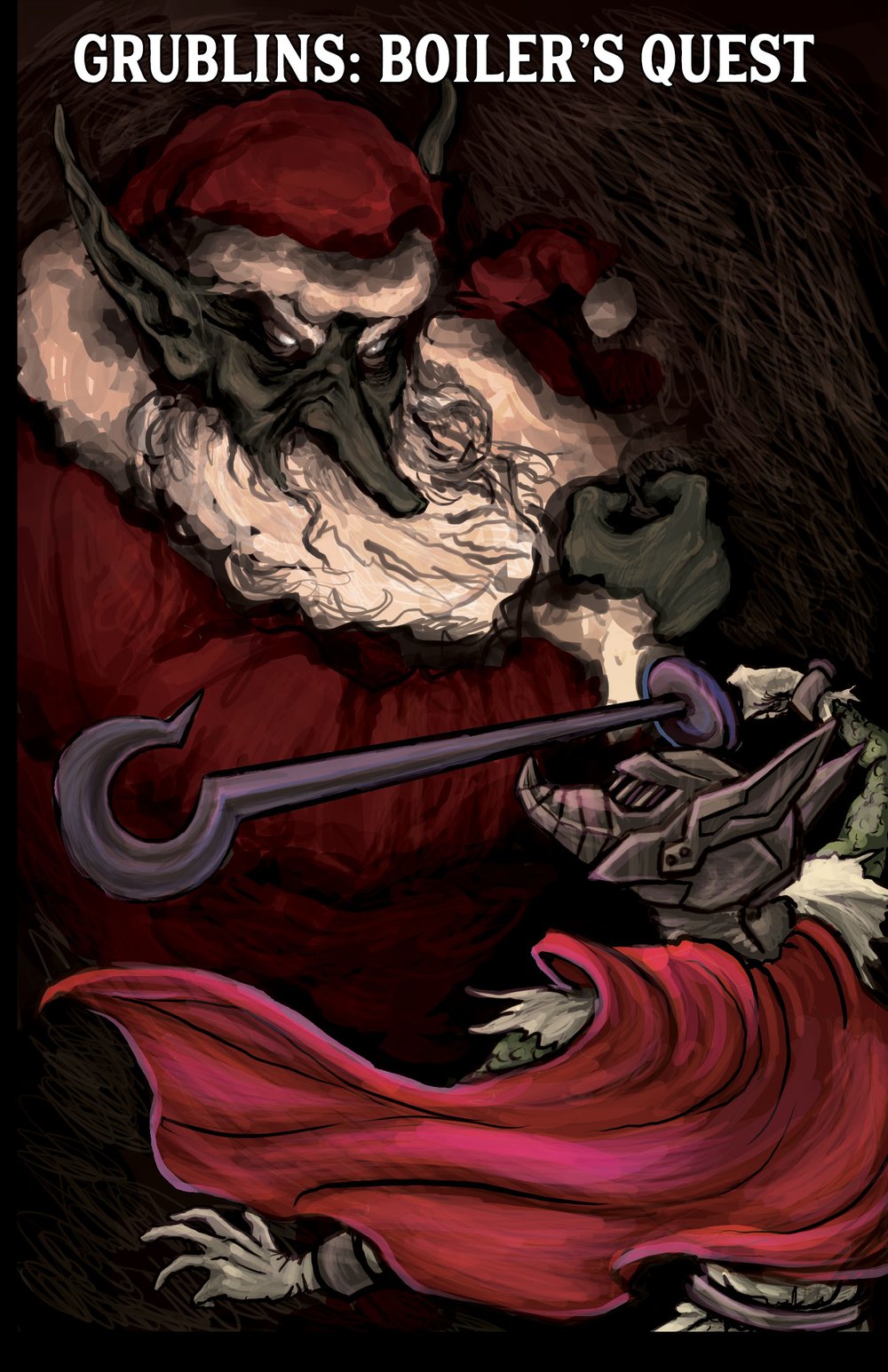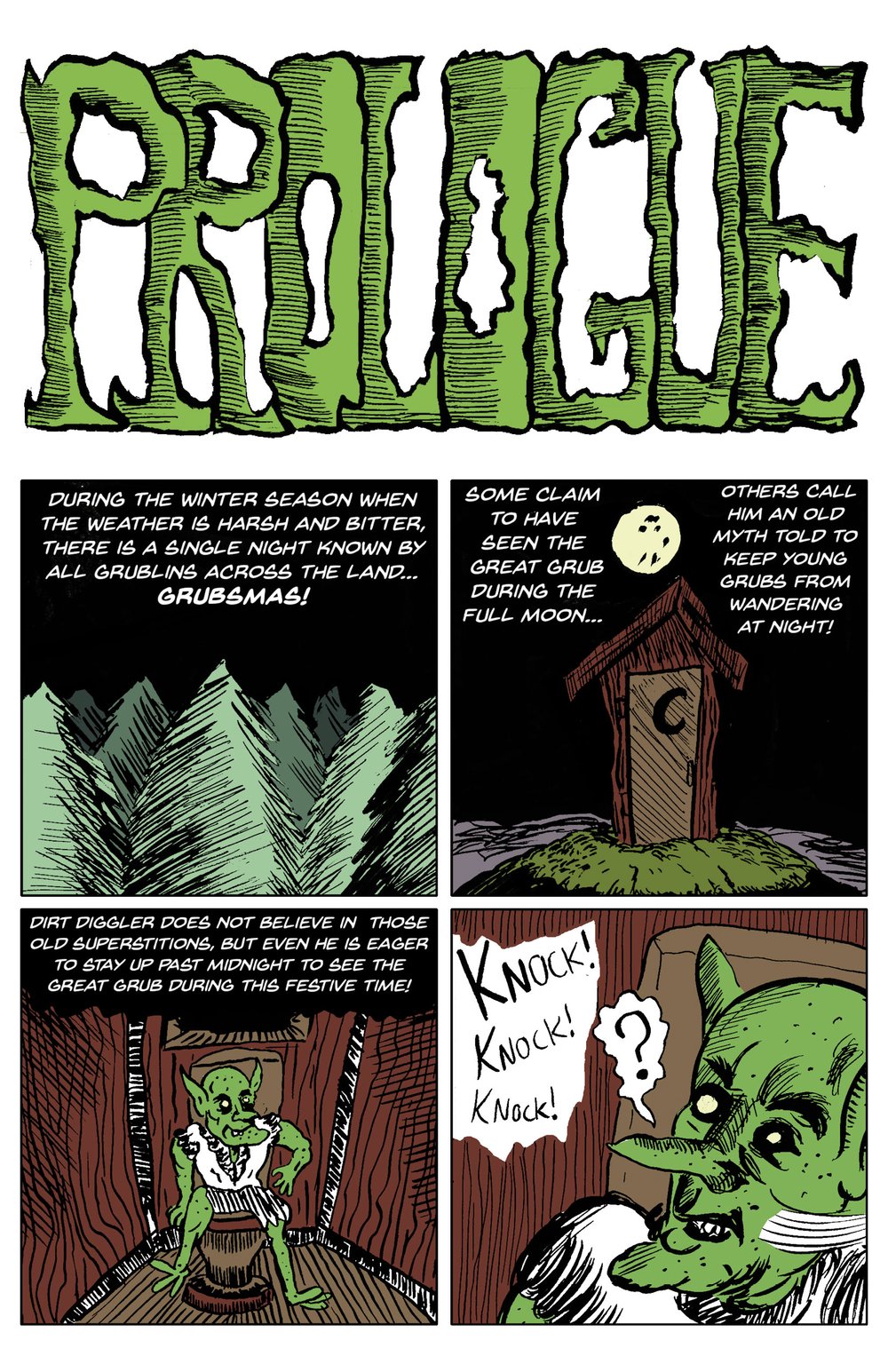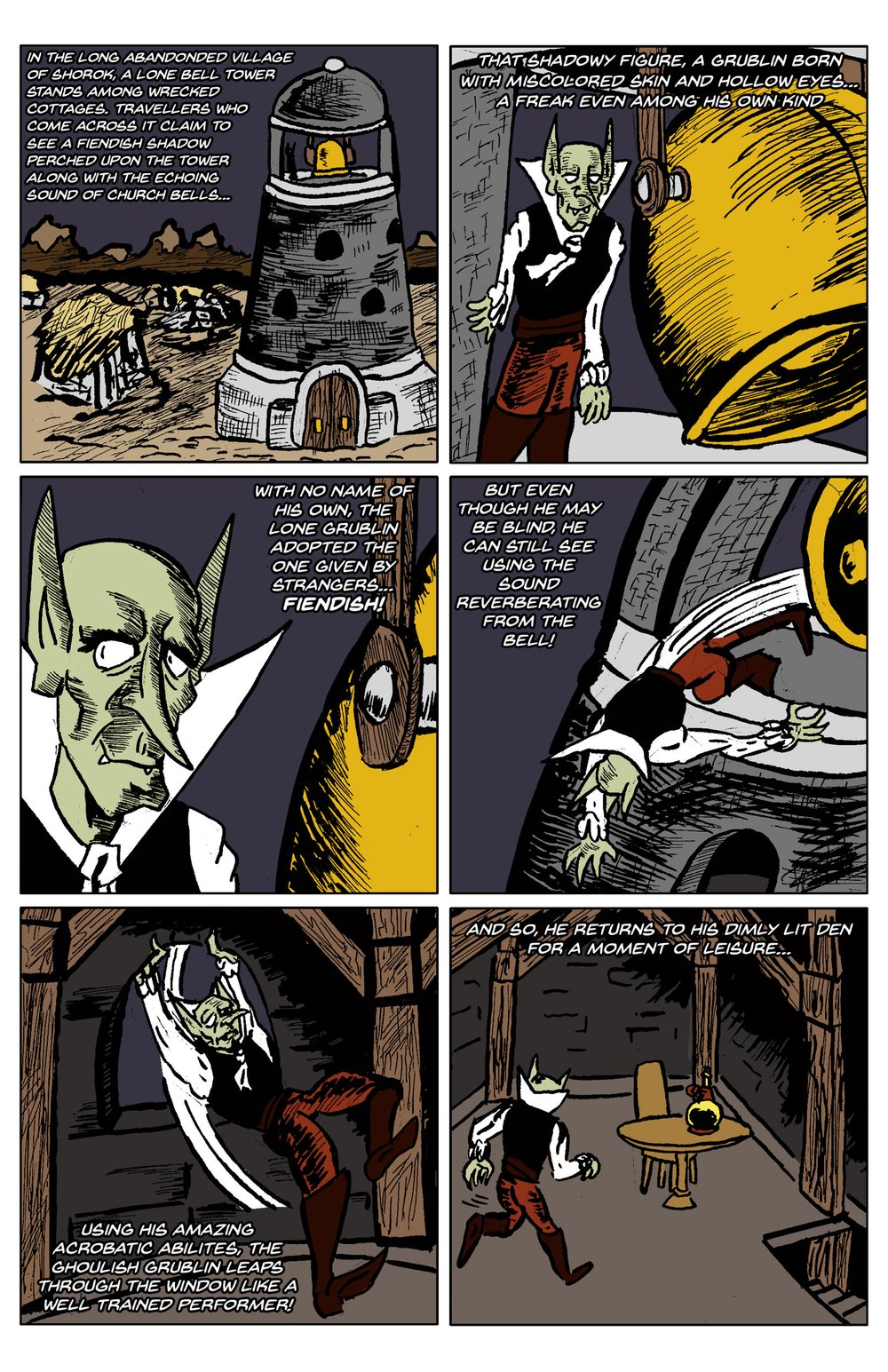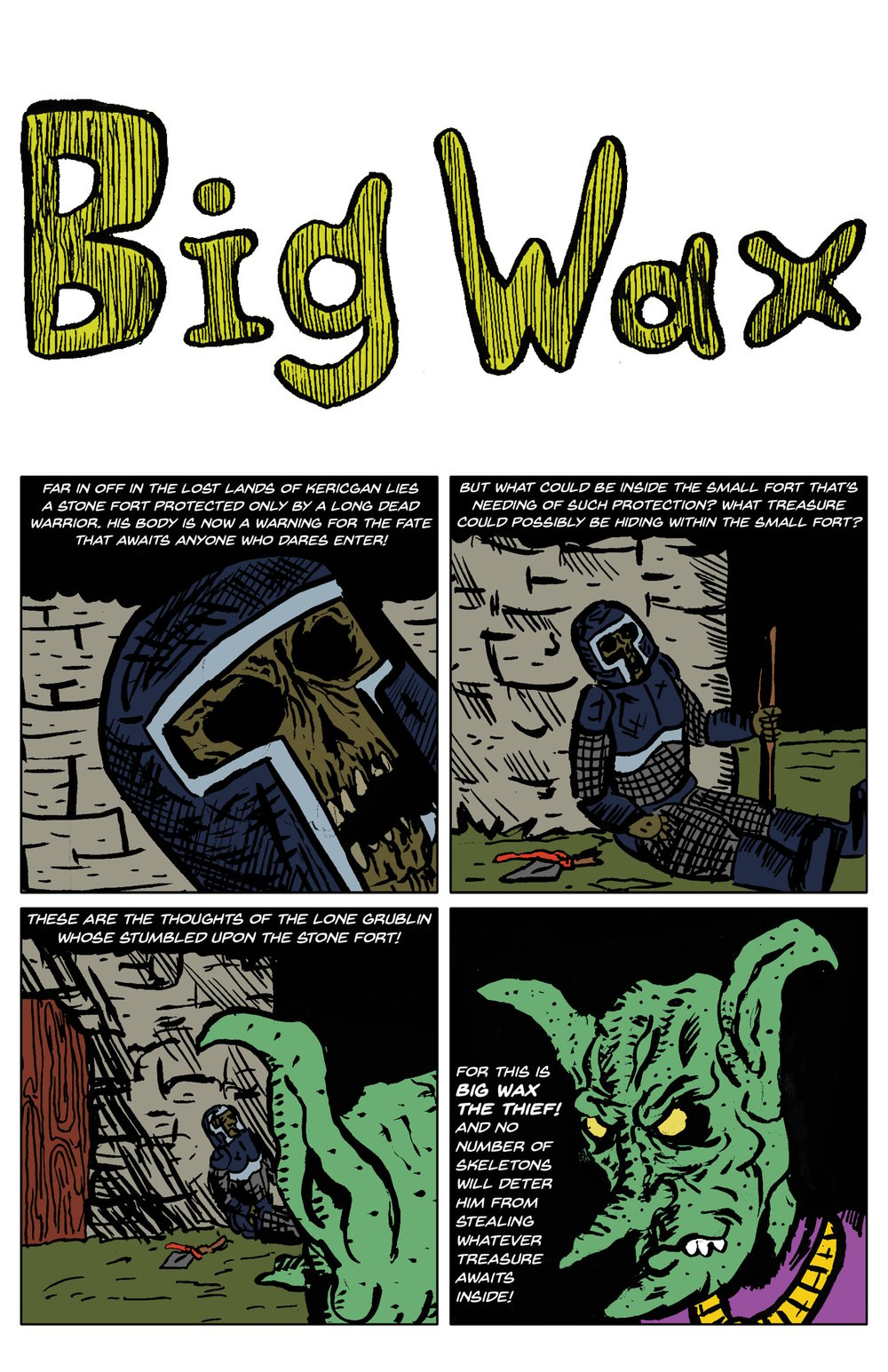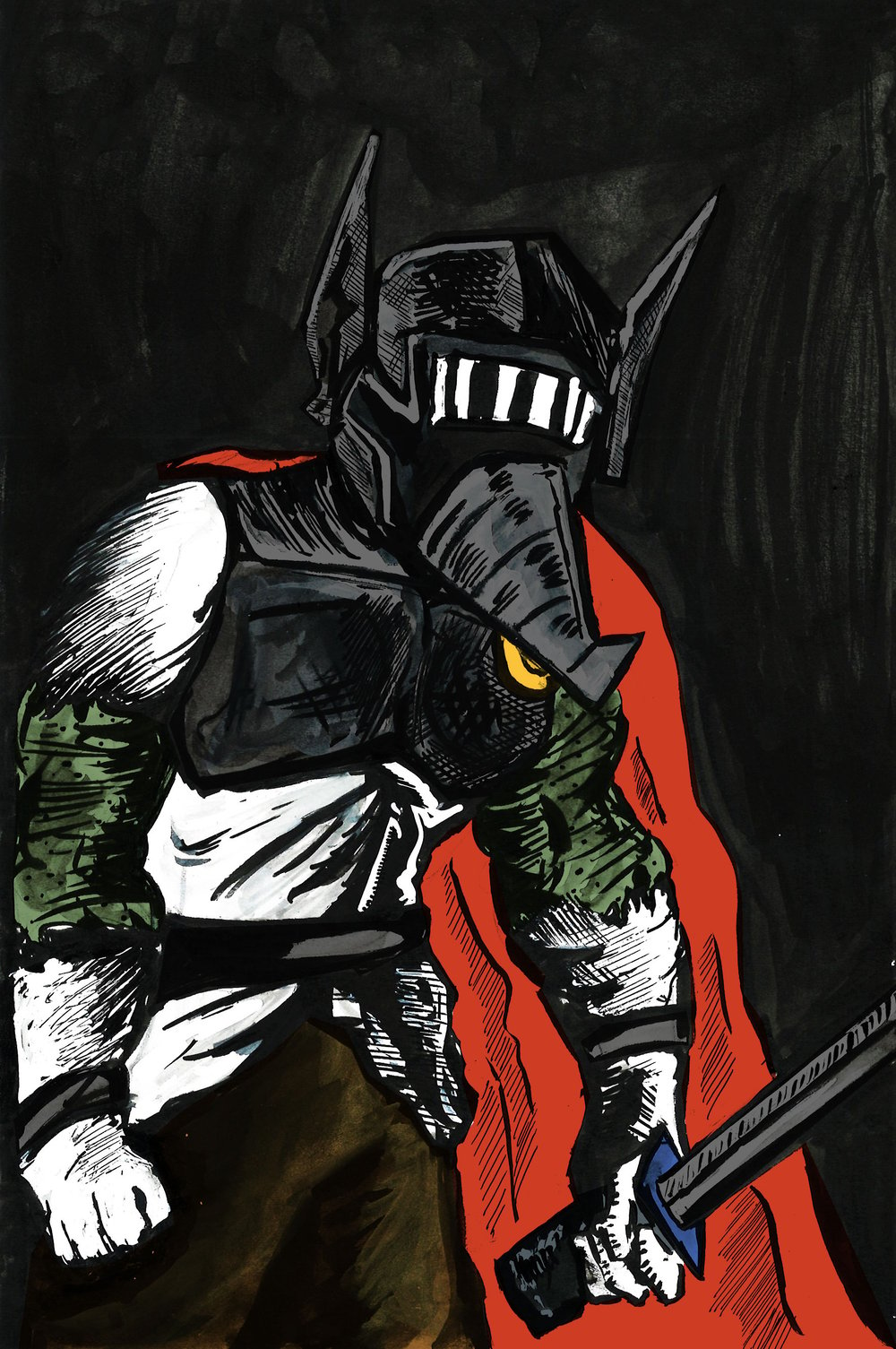 The next epic installment in the Grublins Universe! This book contains the entire Head-Hunters arc complete with Prologue, Epilogue, and additional stories exclusive to Grublins: Boiler's Quest!
Grublins: Boiler's Quest follows Boiler across his many escapades collecting Grublin bounties sent to him by his. His journey begins with claiming the head of the mythic the Great Grub, a great & powerful Grublin known for his incredible statue and ruthless nature. But soon, Boiler is tasked with investigating a haunted tower in a long desolated village. What peril await for the heroic Boiler? The only way to find out is to read the book for yourself!
While the original Head-Hunters story can be found at @one_and_only_comics, nearly every panel of the original story has been edited & revised for this book to create a more connected narrative. In addition to those changes, new pages were added to create a more definitive conclusion to the story.
•Cover by Quinn Pagonna (@Farcebo)
•Interior Illustration by Zach Langdon (@Zlartpage)
•Editing by Joe Rodri (@Joe_Theshmo) & Wyatt Posner (@Wyatt.Posner)