Peeboy: Gold Edition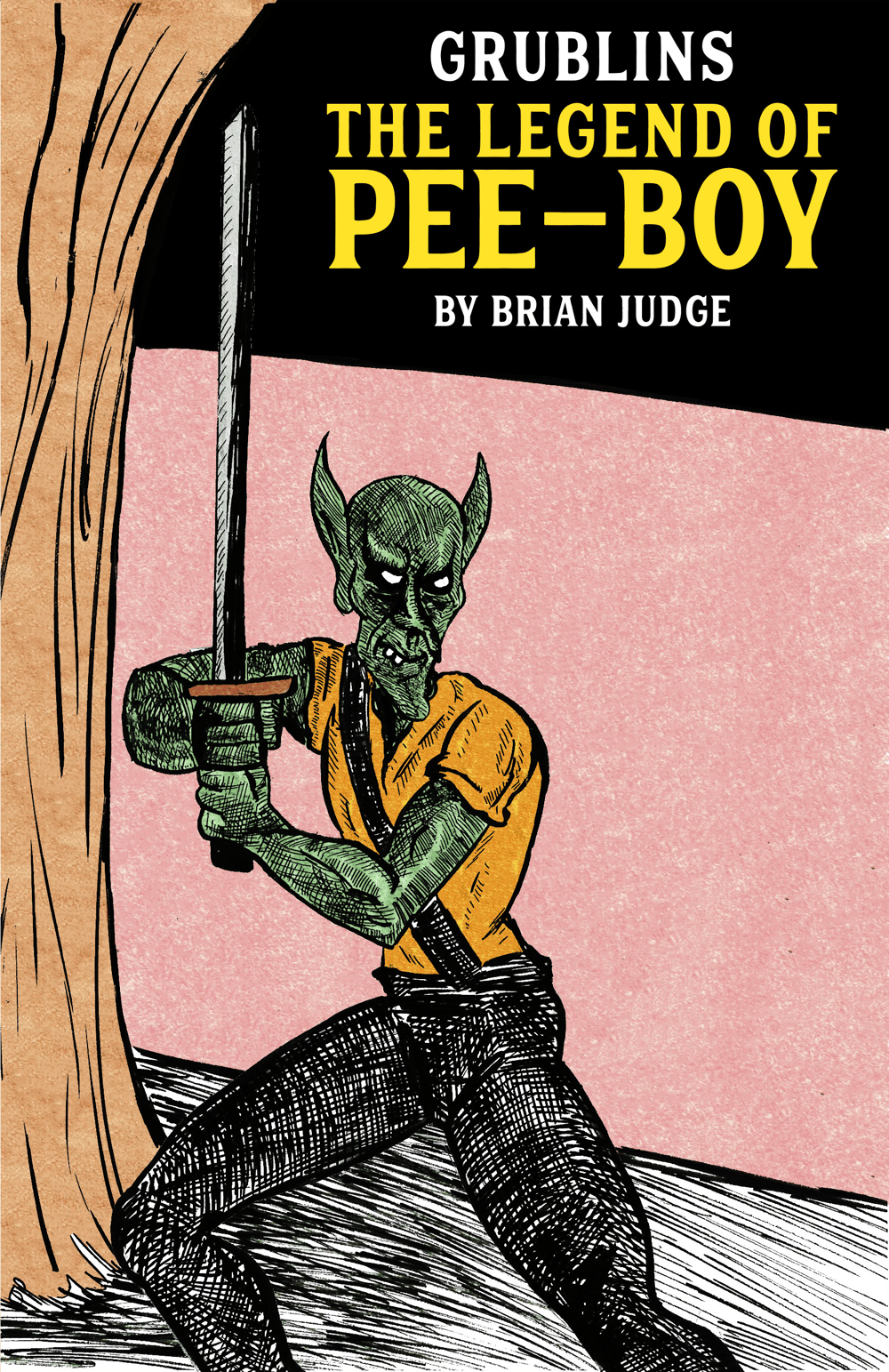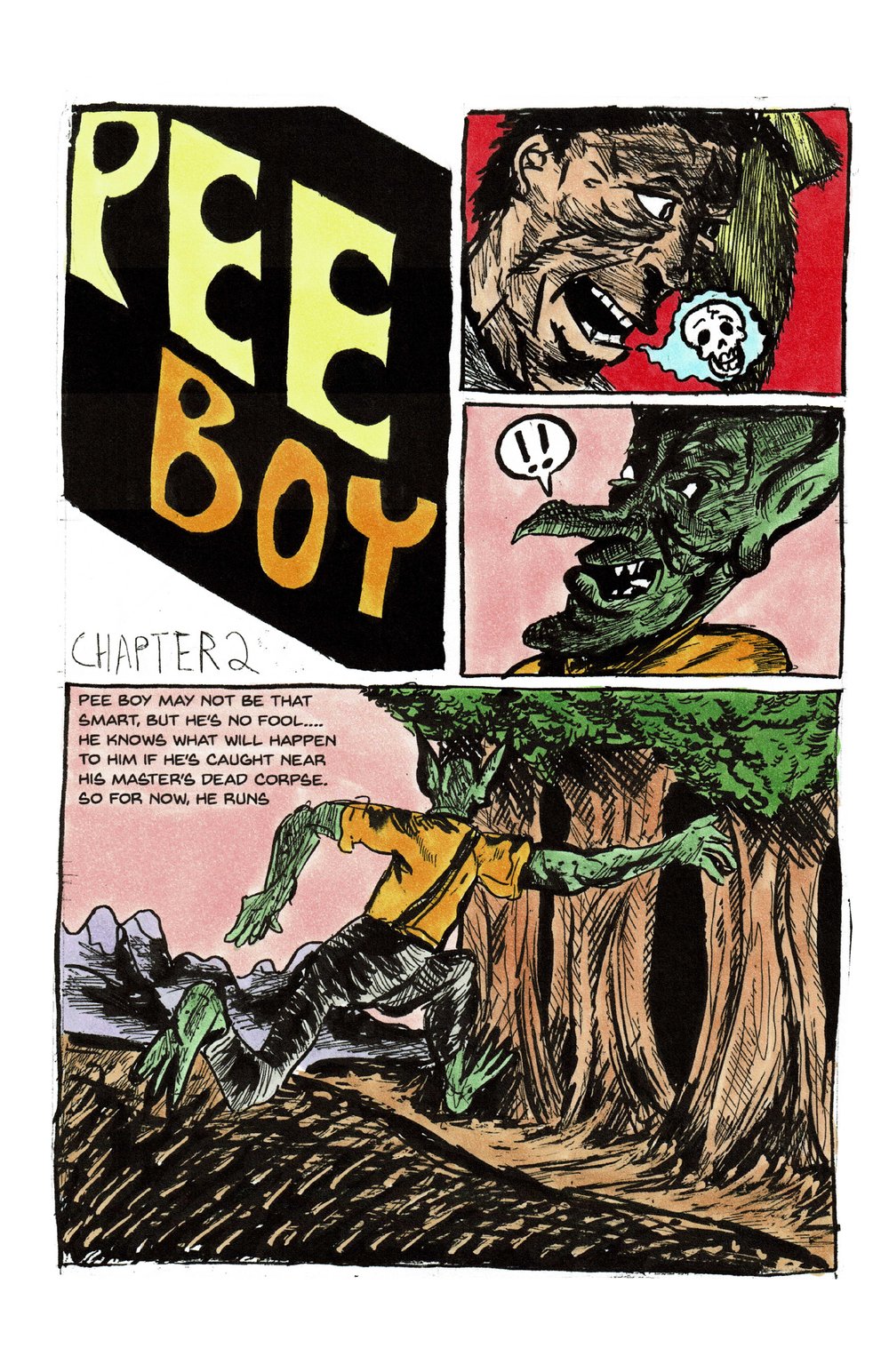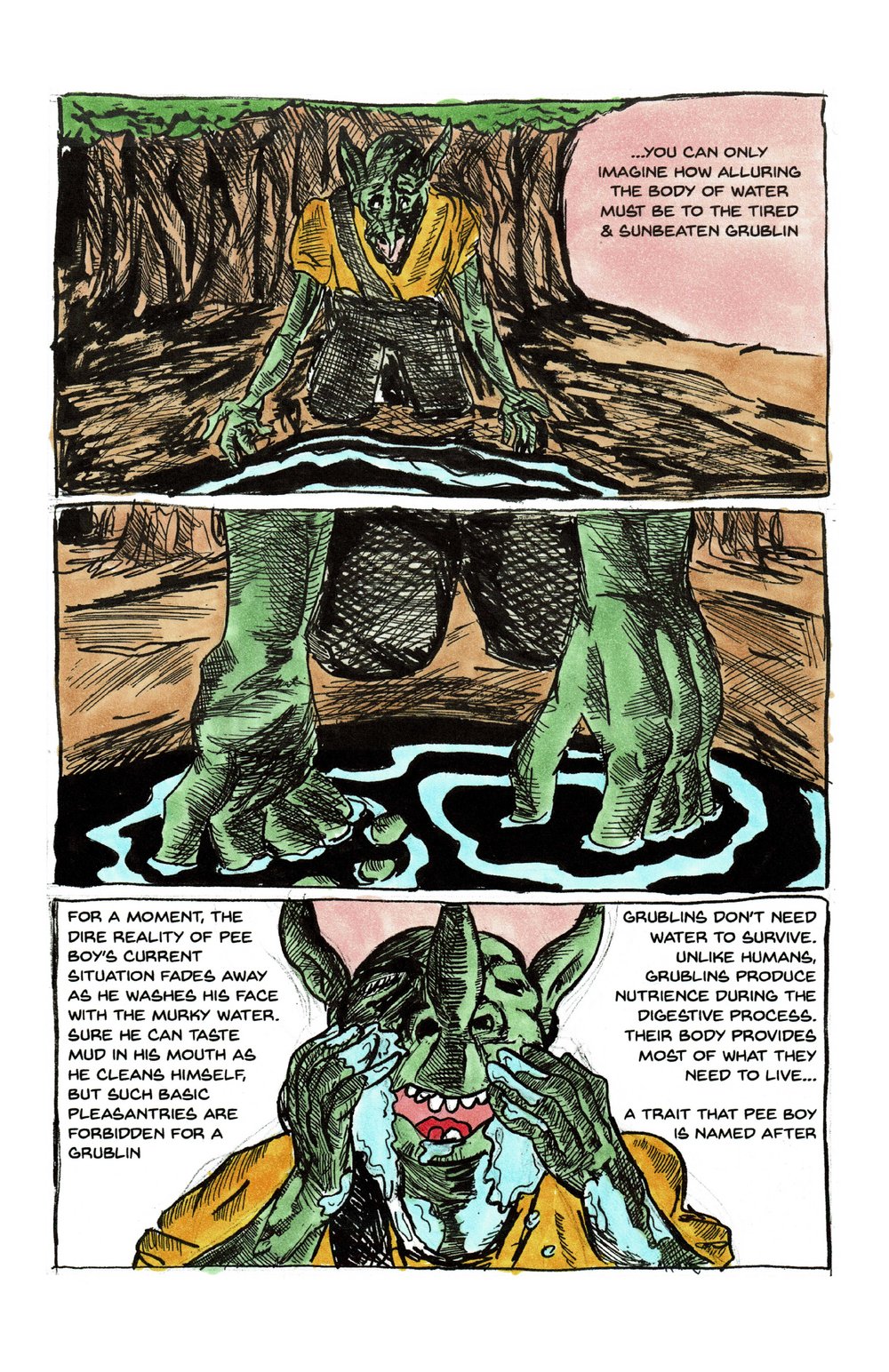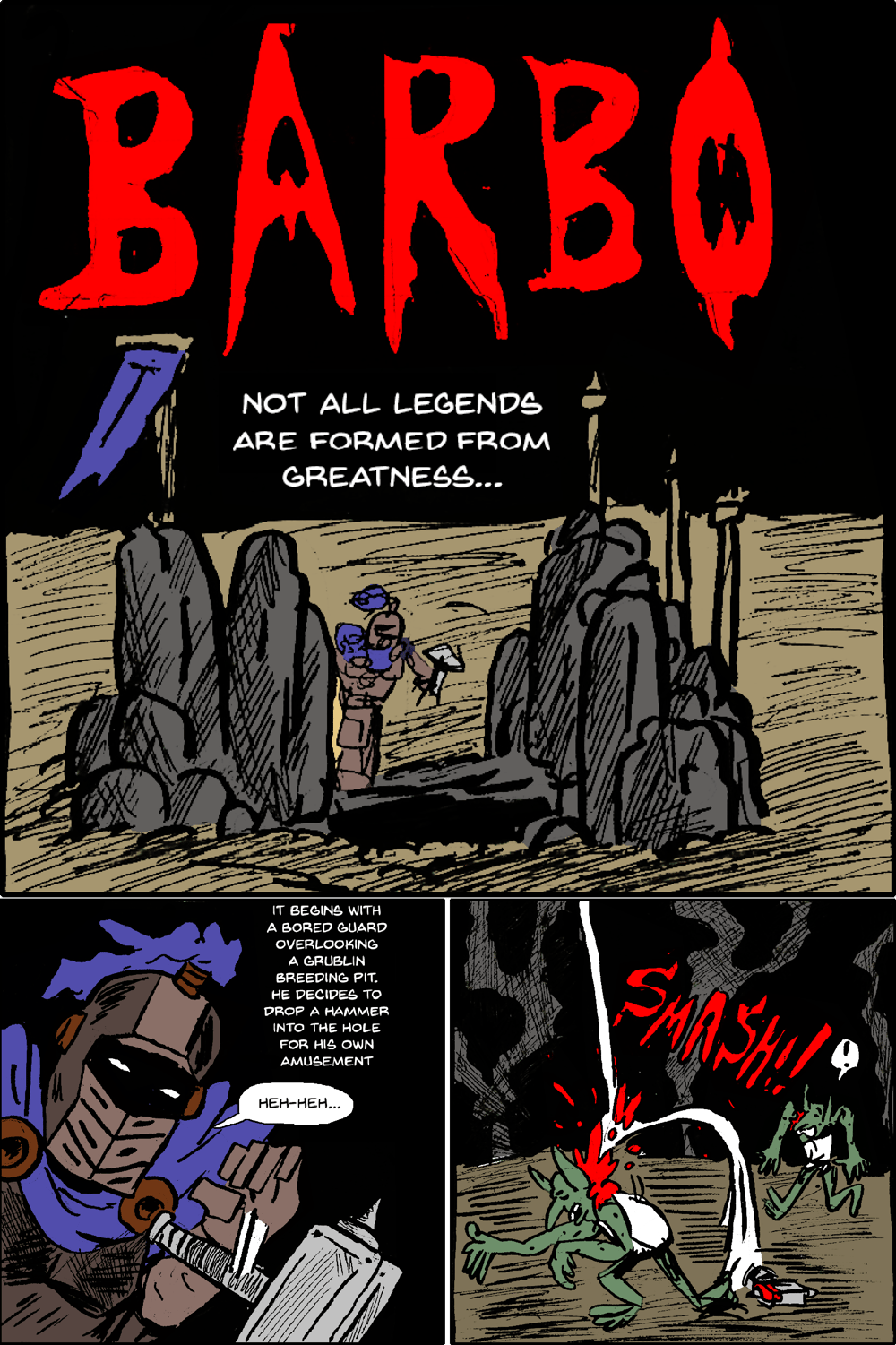 GRUBLINS: THE LEGEND OF PEEBOY!
A swashbuckling adventure story set in the fantastic Grublins Universe! The Legend of Peeboy follows our title character from his humble beginnings as a slave to a Grub Berry Farm. But after the unexpected death of his master, Peeboy is now on the run! Danger seeks at him at every corner, but so does friendship as Peeboy encounters a disgraced knight with swords for hands!
This book contains the complete story of Peeboy and his journey to adventure as well as a bonus epilogue & additional backup stories exclusive to this edition! Every page masterfully colored by the wickedly talented Jeff Pusateri and including a special Peeboy pinup page by Jacob Saxton!! Peeboy has never looked better, especially in this newly updated version!